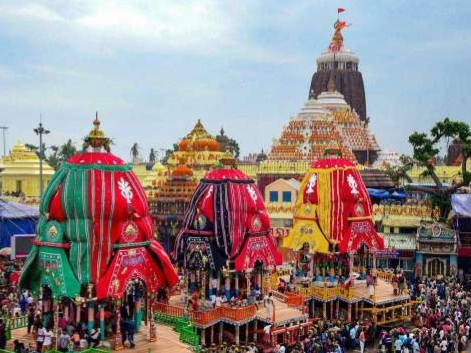 Bhubaneswar: Decks have been cleared for commencement of world famous Puri Rath Yates on Tuesday as the supreme court on Monday has modified it's interim stay oder allowing the conduct of the annual ritual in a limited way.
A three-member bench of the apex court comprising of chief justice SA Bobde, justice Dinesh Maheswari and justice AS Bopanna has lifted the stay order on holding Rath Yatra. As many as 17 petitions were filed in the apex court seeking amendment to the stay order and allow to conduct the Rath Yatra with Iimited way.
The apex court directed that the Rath Yatra is allowed only in Puri city. The court has asked the State government to conduct the Yatra taking all the precaution against Covid-19 pandemic.
It was on June 18, a three member bench headed by chief justice Bobde had ordered an interim stay on Puri Rath Yatra and also such Rath Yatras in other cities and towns of Odisha.
Unprecedentdly, the chief justice Bobde, who is in his home in Nagpur on vacation, sat to hear the petitions along with the two of his colleagues through video conferencing.
The solicitor general Tushar Mehta Tuesday told the court that the Yatra could be held in a limited way. Rath Yatra be commenced promulgating curfew in the Puri city to prevent entry of devotees.
Appearing for the Odisha government senior counsel Harish Salve agreed to the proposals of solicitor general Mehta.