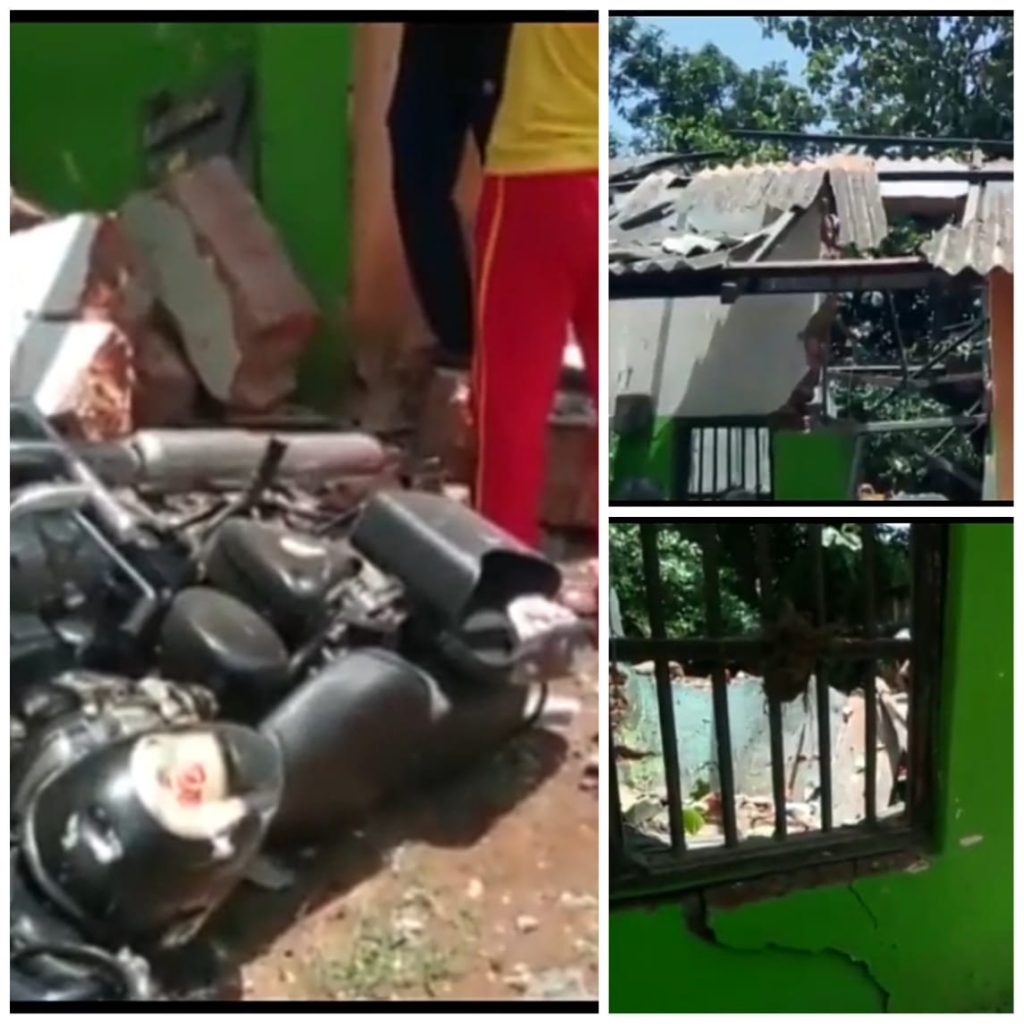 Dhenkanal: Crackers stored to drive away wild elephant exploded accidentally injured one seriously
The crackers were stored in a house in the forest colony of the town. The crackers started exploding when the care taker entered inside the room on Wednesday morning. Seriously injured, the care taker has been admitted into district headquarter hospital.
Under the impact of the explosion, the forest office and some of the nearby forest quarter have been damaged.