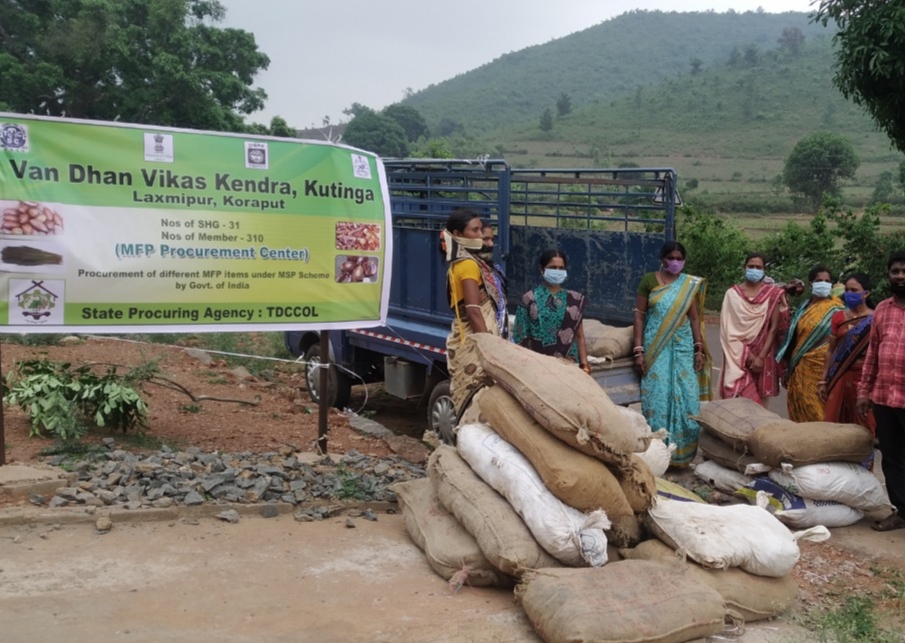 Bhubaneswar: Odisha has achieved a spectacular record in minor forest produces (MFP) procurement during the current season.
The Tribal Development Co-operative Corporation Odisha Ltd.(TDCCOL), an arm of State SC & ST department, has procured Rs 28.10 crore worth of minor forest produces, which is more than the total procurements in the last six years, during this season. The total procurement in the last three year was a meagre Rs 4.09 crore.
The TDCCOL collected 13,000 tonnes of MFPs such as Sal Seed, Seeded Tamarind, Char Seed, Hill Brooms through its 370 procurement centres opened in 13 tribal districts of the State. Over 32,000 lrimary forest produces collectors have been benefited by this procurement this season. The prices have been directly paid in the collectors bank account.
Vandhan Vikas Kendras (VDVKs) have also participated in this year procurement process. Besides making procurement VDVKs have started value addition of the MFPs including packaging and branding. The VDVKs under the MSP scheme have not only acted as common facility centres for procurement and value addition to locally available MFPs, they have also contributed to the income of tribals during COVID Pandemic.