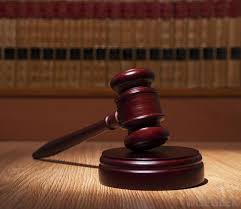 Chandigarh: In a bizarre court development, a co-accused in a rape case was denied bail while the main accused has been acquitted in the case.
Taking the matter the Punjab and Haryana high court has slammed the Gurdaspur magistrate as the head of the Juvenile Justice Board(JJB) for "uncaring and inept discharge of functions" and asked the administrative Judge of the Gurdaspur district to take necessary remedial action for improving the standard of functioning of the principal judicial magistrate.
According to the case record, the head of the JJB had declined to grant bail to an accused in a rape case from Batala police district on March 18. The bail plea was dismissed despite the fact that the main accused, who had allegedly committed rape, was already acquitted in the case. The accused, who approached the high court in revision for bail, was in custody since August 2019 and had remained confined to the special home at Gurdaspur since then.
It was in August 2019, an FIR was registered at a police station in Batala under Sections 363, 366, 376, 506, 34 and 120-B IPC along with Sections 4 and 6 of the POCSO Act. The prosecution case was that two persons had abducted a minor girl. While the main accused was alleged to have raped the girl, the co-accused — the petitioner before HC — was alleged to have stood guard in the meantime. The main accused was acquitted by the sessions court on 3rd March 2020, but the petitioner remained confined to the special home pending verdict by the JJB.
The order passed by the High Court notes that the Section 12 of Juvenile Justice Act makes it clear that grant of bail to the child in conflict with the law should be the norm "and the proviso thereto requires denial of such bail only if release of the child is likely to bring him or her into association with known criminals or expose him/her to moral, physical or psychological danger or defeat the ends of justice."
Justice Sanjay Kumar of the high court has observed in his order on Monday, " This is not the level of care or the approach expected of a magistrate heading a Juvenile Justice Board. The very purpose of constituting such Boards would be defeated by such uncaring and inept discharge of functions by judicial officers entrusted with the duty of giving effect to this welfare legislation,"
The court, while granting bail to the minor, said its order be placed before the administrative judge of Gurdaspur district "for taking necessary remedial action, as deemed fit, for improving the standard of functioning of the principal magistrate concerned".