Bhubaneswar: Former MP and BJP national vice president Baijayant Panda's Twitter message has created ripples in Bollywood. Even though it is yet to be ascertain whether Panda has twitted so, discussion has started over the message.
"Come across shocking threads documenting personal and business links of some Bollywood personalities with certain Pakistani and NRIs with u deniable track record encouraging violence in J & K, who have verifiable links to ISI and Pak army," Panda has twitted. He urged the Bollywood to renounce these personalities. " I urged patriotic Bollywoodies to renounce them", the BJP leader twitted.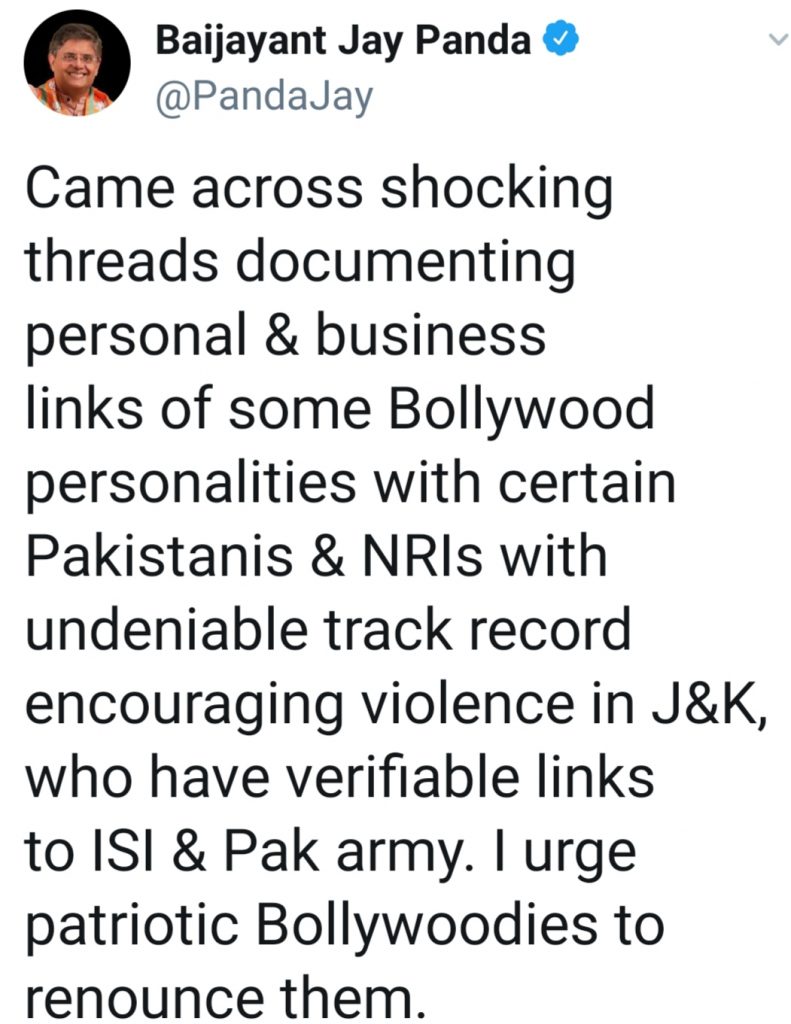 Sources close to Jay Panda has confirmed the Twitter message.