Bhubaneswar: Kalinga Institute of Social Sciences (KISS) has posted 98% result in the 10th Board Examination conducted by the Board of Secondary Education (BSE), Odisha.
Result of the examination was declared on Wednesday.
As many as 1916 students from the school wing of the Institute appeared the examination, which is the highest number in the country from a single school. Despite being an exclusively tribal institute, KISS has been achieving excellent result in the 10th Board Examination since 2000.
This year, over 350 students have secured 60% or more marks, with girls outshining boys, in general.
Jogesh Kadraka, a student from a Primitive tribal group from Raygada, jointly topped the school Devraj Majhi, securing 90% marks.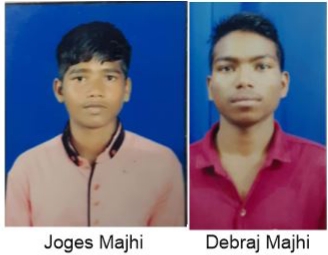 For 21 long years in a row, from 2000 to 2020, KISS students have been achieving nearly 100% pass result in this examination. This is an extraordinary and historical achievement for tribal students, said parents of the successful students and leaders of tribal community. As many as 400 students belonging to primitive tribes like Juang, Didai, Kharia, Lodha, Langia Saura and Bonda are among those who were successful in the examination.
It is a rare feat to educate and groom tribal students from remote areas of the State and enable them to excel in the 10th Board examination every year, opined intellectuals. Expressing satisfaction over the result, Dr. Achyuta Samanta, Founder, KIIT & KISS said, continued success of KISS students year after year has been possible only due to the blessings of God, continuous effort of teachers, staff and hard work of students of KISS.