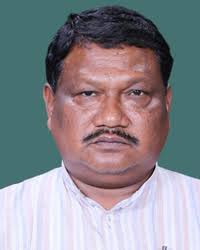 Bhubaneswar: Former union minister and Sundergarh BJP MP Jual Oram has alleged that the Odisha hockey players are facing discrimination in selections for national team for international tournaments.
" I have received a memorandum from former international players, hockey lovers, followers of Sundargarh district about Odisha players being treated unfairly in matter of selection in national teams", stated the BJP leader in letters to Prime minister Narendra Modi and chief minister Naveen Patnaik.
He has requested the PM and CM to take up the issue with concern authorities.
Oram has urged the prime minister Narendra Modi and Odisha chief minister Naveen Patnaik to save senior hockey hostels in his constituency.
Oram, in a letter to the PM, has stated that the State government, in the name of providing higher facilities, has shifted the Hockey Centre of Excellence (for senior boys and girls) to Bhubaneswar. And, since then the performance of hockey hostel has been on decline."
Orams has requested the PM to establish a hockey training centre at Sundargarh under the aegis of SAI purely for Odisha hockey players. He has pointed out that the Sundergah, the goldmines of hockey has produced more than 70 international players which include 9 Olympians.
Oram has also urged the chief minister to restore Centre of Excellence at Rourkela Panposh hockey hostel immediately.
Rourkela, the steel city in Odisha's Sundergarh district has been selected as the co-host of the Men's World Cup scheduled to be played in 2023.