Bhubaneswar : Softwere Technology Park of India (STPI) director general Omkar Rai said both soft and hard features of Next Generation Incubation Scheme (NGIS) & STPI COEs will be instrumental for building the country a software product nation. He pointed that NGIS is a futuristic Incubation Scheme which offers comprehensive support & services to technology start-ups from various STPI incubation facilities pan-India under one common umbrella.
Rai, wile addressing the NGIS webinar, organised at Bhubaneswar STPI, here on Wednesday, said the basic objective of the Scheme to support up to 300 Startups/entrepreneurs with Incubation, Finance/Seed funding, Mentorship support through pan India mentor pool and Entrepreneurs Platforms to enable networking, knowledge-sharing and co-learning& Internship Grants to promising startups.
STPI-Bhubaneswar director Manas Panda, Startup & Innovation Promotion director & CEO STPI Next Initiative Subodh Sachan, NGIS chief mentor Rajesh Ram Mishra, Rabi Mahapata, Professor Texas Agricultural & Mechanical University & Mentor, NGIS Rabi Mohaptra and Evangelist, Startup Odisha Prasant Biswal spoke in the webinar.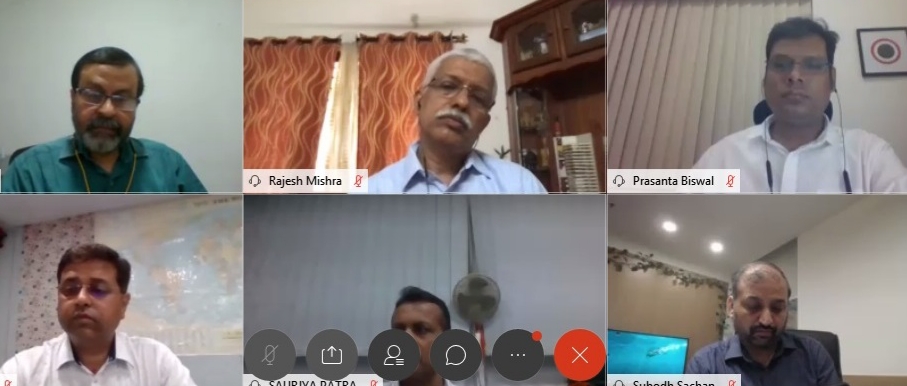 Director STPI Manas Panda thanked DG, STPI for choosing Bhubaneswar for launching the NGIS. He said that Bhubaneswar will replicate its success of early 90's when first STPI was established. He elaborated on various strength and potential of the city and urged the Startups and Innovators to take part in the Next Generation Challenge massively and leverage the benefits of NGIS.
Subodh Sachan, Director Startup & Innovation Promotion & CEO, STPI Next Initiatives, explained on NGIS & NextGen Startup Challenge Contest (CHUNAUTI), an online challenge under NGIS is launched seeking products and solutions from Startups and Innovators to address the issues/challenges faced during and post pandemic situation
Rajesh R Mishra, Chief Mentor, NGIS, Bhubaneswar while giving an overview of the global Tech scenario emphasized the need to connect to those centres and hubs of technology development. He pointed out niche areas in EduTech, Social media platforms where there is plenty of scope for research, innovation and product creation. He narrated instances, how the right mentoring inputs could make a sea of change to Product Development and Product Life Cycle.
Prof Rabi Mahapatra of Texas University, USA & Mentor, NGIS stressed on creating the right connect between the Startups in the university campus and the industry. He pointed out that the Alumni network could be big enabler of the university Startup ecosystem by way of facilitating funding, mentoring and market access for products and services developed.