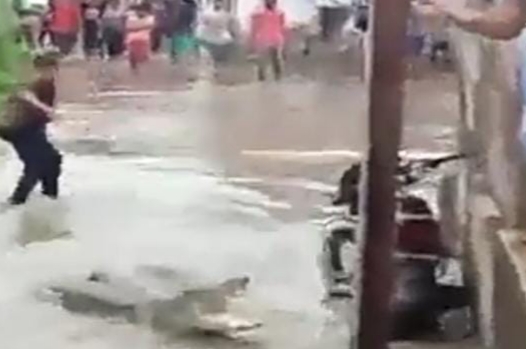 Jajpur: A giant crorodle Thursday swept in flood water and entered into a village in Jajpur district.
The wild crocodile caught in the gushing flood water of river Baitarani and entered into village Dattapur in the district. The villagers got scared when they found the wild animal on their village main road.
The villagers, however, over powered the wild amphibian and handed over it to the forest officials.