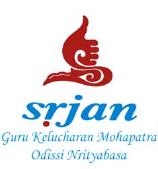 Bhubaneswar: Bollywood dream girl Hema Malini will inaugurate this year's 26th OMC Guru Kelucharan Mohapatra Award Festival on September 5.
The five-day Award Festival would be held on virtual platform and would be available be in Facebook Live page and You Tube.
TheGuru Kelucharan Mohapatra Award 2020 will be presented to veteran cinematographer Raj Gopal Mishra, for his invaluable contribution and lifetime achievement to the world of Odia cinema.
The Award carries a cash prize of Rs 1 lakh and a citation
The GKM Yuva Pratibha Samman will be presented to Pravat Kumar Swain for Odissi dance and to Himansu Sekhar Swain for Odissi music.
The Award carries a cash prize of Rs 25,000 and a citation.
The Awards will be concerned by the Odisha governor Prof. Ganeshi Lal.