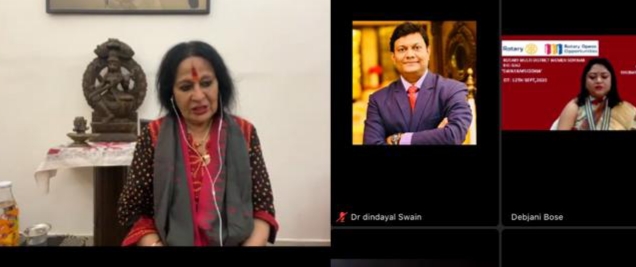 Bhubaneswar: Eminent Odissi dancer Padma Vibhusan Dr Sonal Mansingh called upon the women of the country to get united during this difficult time and fight against Covid -19 pandemic.
She was addressing a virtual seminar on 'Widened worries of women: A Covid-19 perspective', organised by Rotary District 3262 on Saturday.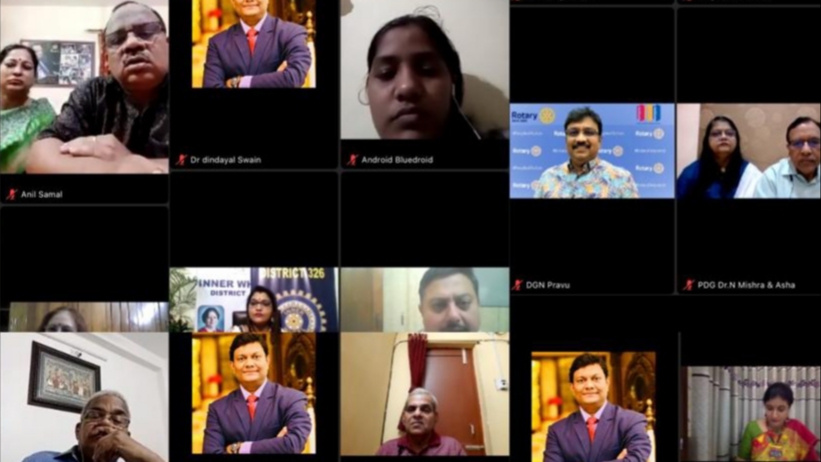 Sonal Mansingh, the chief speaker of the seminar said women should look equality through equity. She said that women have major stakes in culture and agriculture of the nation.
"Share and care among ourselves during such pandemic time will reduce the mental agony of any individuals. She advised to take adequate care of self as well as support any needy section of society. If we are united and support each other, then definitely we can overcome the present situation. "
The District Governer Rotarian Soumya Ranjan Mishra was the chief guest of the seminar. Rotary club of kalinga was the host club of the event.Other eminent speakers includes Dr.Nazneen Ahmed from Bangladesh , Dr Pravati Panigrahi from Australia and PDG syamashree Sen of RID 3291, Kolkata and Ina Purohit from Dis-326.
President Debjani Bose along with District chairman 3262 of Women Empowerment Professer Jayanti Jagdev conducted the seminar.
Dr. Nazneen Ahmed deliberated how there is substantial reduction in job sector during pandemic time. Both formal sector as well as informal sector bacome the victim of economic slowdown.

Vote of thanks was given by Chartered President Rtn Ashok Mohapatra and President Elect Radha Mohan Pattnaik. Over 400 Rotarians from Odisha, other Rotary District of India, Bangladesh, Australia and Nepal participated in the seminar.