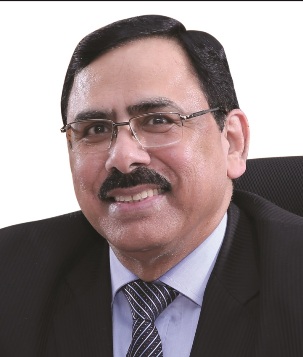 New Delhi:. Addressing the shareholders of Steel Authority of India Ltd. (SAIL) on Company's 48th Annual General Meeting held here Thursday, SAIL chairman Anil Kumar Chaudhary, said that the financial year 2019-20 has been the year of sustaining profitability.
Despite challenging market conditions which saw the average Net Sales Realisation (NSR) decline by 12% over the previous year, the determined efforts and strategic initiatives taken by SAIL saw the EBITDA in FY'20 rise by 9% to Rs. 11,199 crore, as against Rs. 10,283 Crore inFY'19.
However, due to higher depreciation and finance cost, the Profit after Tax (PAT) onstandalone basis came down to Rs. 2,022 crore in FY'20 as against Rs. 2178 crore in theprevious year FY'19. On a consolidated basis, the Profit after Tax stood at Rs. 2,121 crore forFY'20 as against Rs. 2348 crore in FY'19. The Company's improvement in financial performance was based upon the improvement inoperational areas.
Some of the highlights were: Highest producer of crude steel in the country by producing 16.155 MT best ever Saleable Steel production as well as sales volumes at 15.083 MT and14.231 MT respectively Rails crossed the 1 Million tonne mark for the first time. The production at 12.85 lakh tonne, the best ever, showed a growth of 30% over previous year.
Company became the largest miner for steel making input minerals in the country by mining 32.41 MT of total minerals. With quantum jump, SAIL achieved its highest ever exports at 1.18 MT duringthe FY 2019-20 with substantial growth of over 54% over the previous year.
SAIL has proudly associated itself with India's economic and industrial progress and development by contributing to important and strategic sectors like defence, railways, metro, Infrastructure, space, power, manufacturing, irrigation, through effectingsupplies to prestigious projects.
He further added that, "During FY19 SAIL produced new grades of steel like SuperiorPerformance rails namely R-260 grade and wheels for high speed LHB coaches for Indian Railways.