Bhubaneswar : NTPC Eastern Region 2 Bhubaneswar celebrated the 46th Raising Day of NTPC Limited . While maintaining Covid 19 protocol norms in view of the pandemic like situation, digital celebrations was the highlight of the Raising Day Celebrations to ensure social distancing.
Regional Executive Director (Eastern Region 2) Sanjeev Kishore, unfurled the NTPC flag at the NTPC Guest House in Bhubaneswar in Pokhriput in the presence of senior officers.

In his address , Kishore complimented the employees upon NTPC Ltd becoming first among Indian PSUs under World's Best Employer this year in a list published by Forbes. He further informed that NTPC is focused on working towards societal development which also extends to villages across the country. NTPC has contributed extensively during the pandemic and has taken complete care of the organizational work force and the people living nearby the power plants. In his address to the employees of the region, Kishore spoke of the various milestones achieved by NTPC both at the national as well as at the regional level .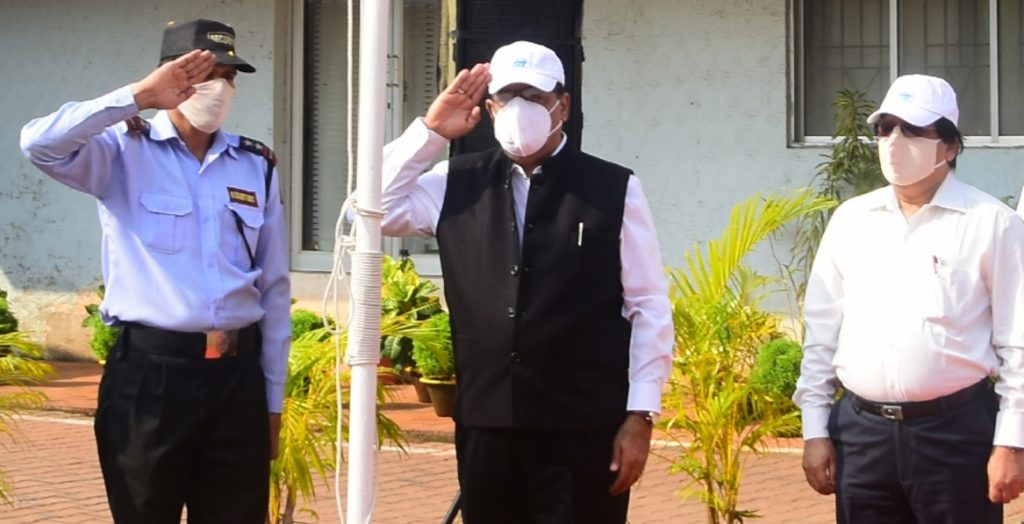 Addressing the employees, Kishore said that during the lockdown phase and the subsequent unlock period, NTPC's Learning and Development strategy molded itself significantly, enriching the lives of thousands of its employees through intensive digitization and online training enabling them to avail services even from remote locations.