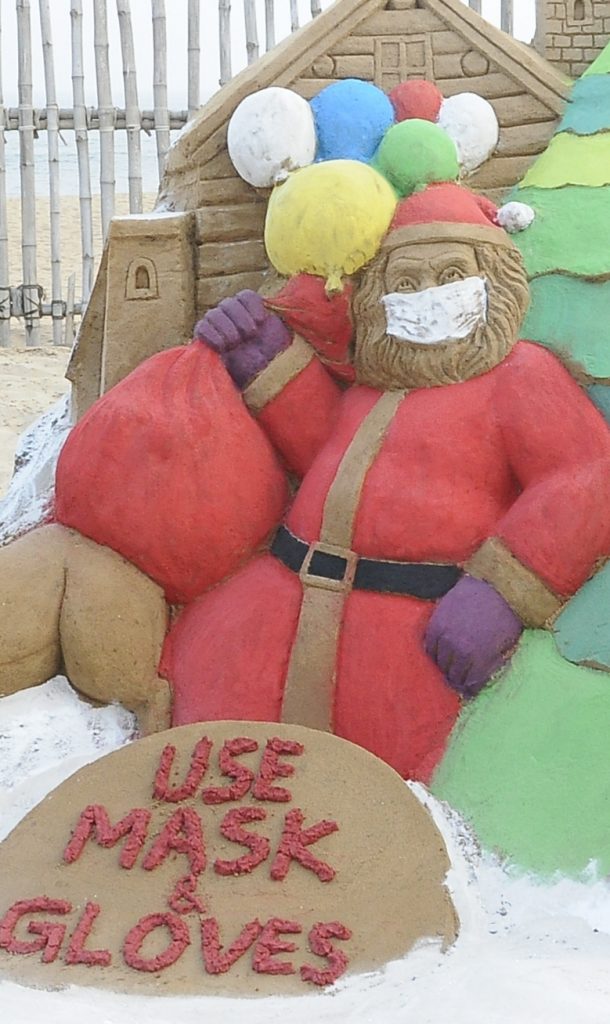 Puri: On the eve of Christmas , In a Sand Art created by Internationally acclaimed sand artist Manas Kumar Sahoo has created a sand art on Puri beach of Odisha a Santa Claus distributing masks and gloves to children advising them to use the protective gears to keep Covid-19 away.
This art containing a strong message conveying "Use Mask & Gloves: Keep Covid Away " has been highly appreciated by tourists and localites as well.
To build this structure which is approximately 8 ft high, it took Manas nearly two days. Moreover about 20 tonnes of Sand has been used to form this structure.