New Delhi: Jindal Steel & Power (JSP) has received BIS certification to manufacture India's First Fire Resistant Steel Structures at its Rail Mill & Special Profile Mill in Raigarh, Chhattisgarh. The Hot Rolled Structural Steel, manufactured as per IS 15103, can be used for high-temperature or fire-prone areas and can withstand temperatures up to 600 degrees Celsius for a maximum duration of 3 hours.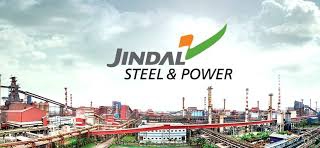 Fire protection has been a challenge in the design of steel structures. The availability of Fire Resistant Steel will result in more efficient designs of structures. The new BIS 15103 grade will be used to manufacture steel structures for infrastructure projects such as industrial structures, refineries, bridges, metro projects, and steel & power plants as well as in hospitals, and commercial and residential buildings.
Mr Bimlendra Jha, Managing Director of Jindal Steel & Power, said in a statement, "The license provided to Jindal Steel & Power to produce Fire Resistant Steel will be a game-changer in strengthening India's infrastructure & its safety standards. Fire Resistant Steel will provide much-needed assurance to the end users for fire safety, building a safer AtmaNirbhar Bharat".
A felicitation ceremony for the BIS certifications was held during the World Consumer Rights Day celebration at here at Vanijya Bhawan in which the license was formally granted to Jindal Steel & Power.