Berhampur : Tata Power (T & D) president Sanjay Banga Wednesday announced the appointment of Arvind Singh as new CEO of TPCODL and Amit Garg as the new CEO of TPSODL.
TP Southern Odisha Distribution Limited (TPSODL), a joint venture between Tata Power and the Government of Odisha, is pleased to announce the appointment of Amit Garg as the new Chief Executive Officer (CEO) of the company.
In a recent meeting held on 25th March, 2023 the Board of Directors of TPSODL passed a resolution appointing Amit Garg as the CEO.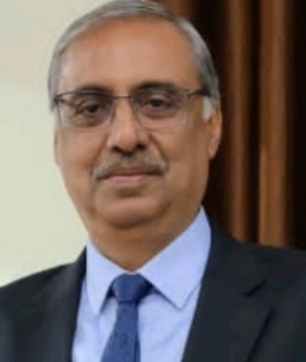 Sanjay Banga, President, Transmission & Distribution (T&D), Tata Power expressed his warm welcome to Amit Garg, stating, "We are delighted to welcome Amit Garg as the new CEO of TP Southern Odisha Distribution Limited. With his extensive experience and proven track record in the power industry, we are confident that Garg will lead TPSODL to new heights of success."
Prior to his appointment as CEO, Amit Garg served as the Chief Operating Officer (COO) at TPSODL since August 2022. He also held the position of CEO at Tata Power Trading Company Limited (TPTCL). Throughout his extensive career, Garg has made significant contributions to the power sector, including his notable tenure at Tata Power Delhi Distribution Ltd.
With over three decades of invaluable experience in the power industry, He holds a graduate degree in Electrical Engineering from Jabalpur Engineering College, Madhya Pradesh.
Amit Garg, incoming CEO, TPSODL said,"I thank the board of TPSODL for bestowing their faith in me to lead the next phase of growth for TPSODL. I look forward to continue the mission of empowering lives of all consumers including the rural and tribal areas of Southern Odisha through reliable and efficient power distribution services."
The Board also acknowledged the valuable contributions of Arvind Singh, the outgoing CEO, who has played an integral role in the success of TPSODL since its inception in January 2021.
Arvind Singh is taking on the responsibility of CEO at TP Central Odisha Distribution Limited (TPCODL) and will be based in Bhubaneswar, further contributing his expertise and strategic vision to the growth and development of TPCODL.
Sanjay Banga, President, Transmission & Distribution (T&D), Tata Power, said, "We would like to extend our appreciation to Arvind Singh for his exceptional leadership as the CEO of TPSODL. Under Singh's leadership, TPSODL was able to achieve remarkable feats in rural electrification, network augmentation, double digit reduction in AT&C losses and was rated amongst top national utilities in the 11th Annual Integrated Ratings of Power Distribution Utilities released by the Ministry of Power through the Power Finance Corporation. His strategic vision and dedication have been instrumental in the growth and achievements of the company."
TPSODL serves a population of 94.38 lakh consumers with Customer Base of 23.69 Lakh and a vast Distribution Area of 48,751 Sq. Km.