ODISHA'S HINDUSTANI CLASSICAL EXPONENT PT.DEBENDRA SATPATHY STOLE THE SHOW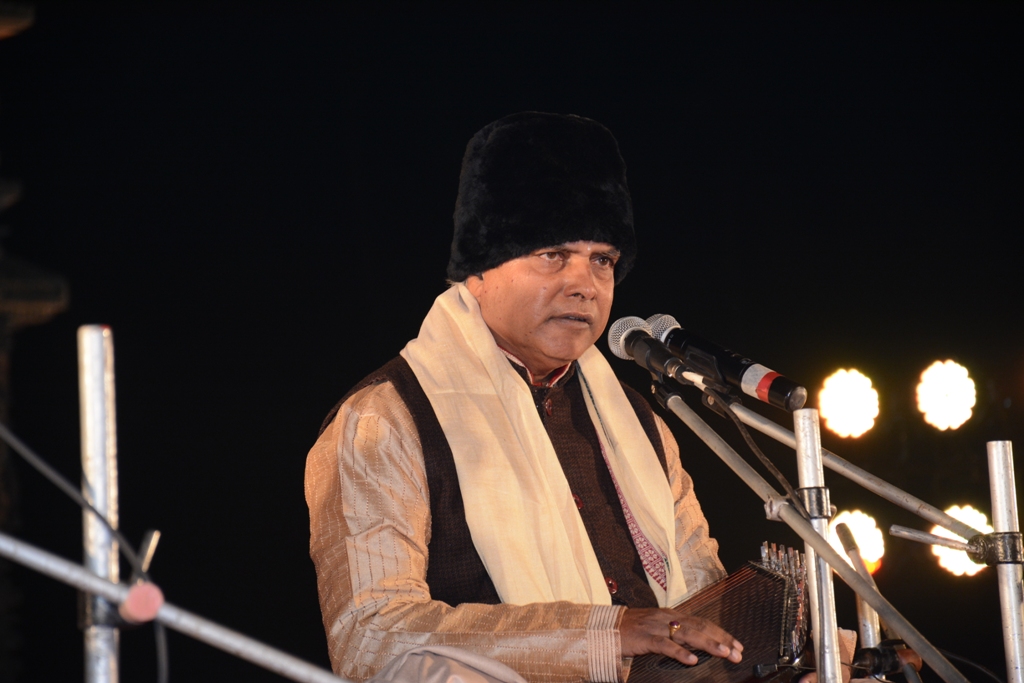 Bhubaneswar: It was a evening of international reputed Hindustani Classical vocalist Pt. Debendra Satpathy. He completely mesmerised the audience with is presentation of 'Har Har Mahadev' in Raag Kedar as the curtain downed on the three-day Rajarani Music Festival, here on January 20, 2017.
Pt.Debendra Satpathy kept engaged the attention of  the audience with his renditi
on 'Har Har Mahadev' in Bilambit and Drut. Later, he came out with a Meera Bhajan– 'Payoji Maine Ram Ratan Dhan Payo….'. He  spellbound the audience with variations in the presentation. Tapas Paul accompanied him on tabla and Akash Ranjib Biswal on harmonium while Mamata Satpathy and Ananya Ashabari in tanpura.
Dr.N.Rajam presented a composition on Raag Rageswari in violin with her daughter Dr. Sangeeta Sankar,  and grand-daughter, Ragini Sankar. The three generations violin exponents were accompanied by  Kubernath Mishra and Krishna on tabla.
Eminent Odissi vocal exponent Ramahari Das, music critic Sashiprava Tiwari, culture secretary Manoranjan Panigrahi, culture director Amarendra Kumar Patnaik, culture deputy director  Utpal Kumar Pati graced the occasion. Dr.Sangita Gosain and Dr.Sadhana Srivastav compared the programme.