Bhubaneswar: Ortel Communications Limited (Ortel), one of the leading cable television and high speed broadband services provider focused in the Indian states of Odisha, Chhattisgarh, Andhra Pradesh, Telengana, West Bengal and Madhya Pradesh, has posted net profit of Rs 6 million during the nine months ending December 31,2016 from a revenue of Rs 1590 million. The profit was Rs92 million from a revenue of Rs1416 million during the corre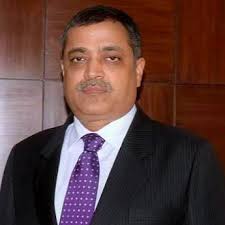 sponding period the last year.
The company, however, posted a loss of Rs 28 million in Q3 ending December 31, 2016 compared to Rs 39 million profit during the corresponding period previous year. The company, however,  earned a higher revenue of Rs518 million in Q3 as compared to Rs502 million earned in Q3 the previous fiscal.
"Our performance during the quarter was impacted due to a combination of factors which weakened some of our key operating parameters", said Bibhu Prasad Rath, president and CEO of Ortel Communication. 'In spite of this, we have demonstrated a healthy growth in revenues from both Cable TV and Broadband Business on a Y-o-Y basis both for Q3 and 9M FY17″, he asserted.