Bhubaneswar:  Demonetization has hurt the poor people  in Odisha. This what the latest Odisha Economic Survey has  observed.
"Demonetization created unavoidable welfare losses to the poorer section of the society who earn their income based on their daily work, and particularly for those who are not familiar with digital payment system", pointed out the Odisha Economic Survey 2016-17, which was laid in the Odisha Assembly on February 25, 2017.
Stating that the emphasis on switching over to cashless mode of transaction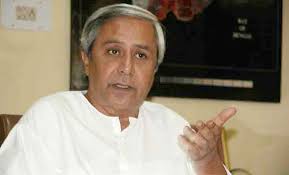 through digital means in the post demonetization period created a shortage of cash in the system, the Survey said that general public and businesses particularly in interior parts of the state suffered temporary discomfort.
"Overall economic activities have slowed in the short term," asserted the Survey adding,  "Economic activities have been affected in the informal sectors of the state more so in the manufacturing and services sector specially in construction, retail trade, transport, hotel and restaurant and communication segments which are cash incentive."
Obverving that the demonetization has slowed down the state's economy and affected the public finances, the Survey said, " It is evident from about 7% decline in the own tax collection in December 2016 over previous month of November."
A less-cash environment is completely dependent on a robust digital payments ecosystem, which is still at a nascent stage in Odisha. It is also dependent on a banking network. At present, out of 6238 Gram Panchyats of the State, as many as 4597 GPs were identified as un-banked in 2014. There is a need for a branch of a scheduled commercial bank in each of the GPs of the state.
The state government has  brought to the notice of the government of India that deficiency in banking infrastructure, telecom mobile, and internet connectivity in Odisha stand in the way of full scale adoption of digital payment system, disclosed the Survey adding, " Government of India were impressed upon to make good these deficiencies and also rationalize the charges for digital payments and take suitable measures to make it safe, secure, accessible as well  as inter-operable across intermediaries."