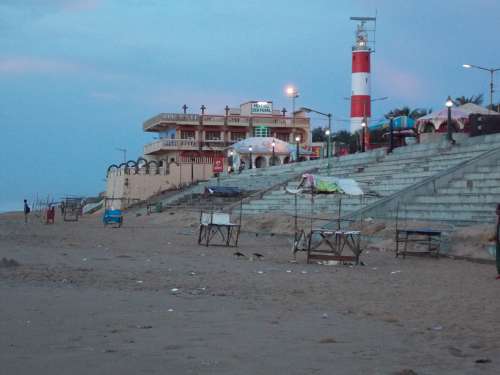 Bhubaneswar: Death of large number of fishes off Gopalpur coast in Odisha's Ganjam district has become a matter of concern for the environmentalists, fishermen and the state government.
Large number of dead fishes and other sea animals were found floating and washed ashore near Gopalpur port on June 27, this year. Following the incident fishermen have stopped fishing activities in the vicinity. Earlier on August 6, 2016, carcasses of fishes and other sea animals were found on the shore near the Gopalpur port. Then a scientific team from Puri based Central Marine Fisheries Research Institute (CMFRI) had visited the spot for investigation. The team had collected samples of water and fish carcasses. But, reasons best known to the CMFRI, the probe report is yet to be made public.
The recent death of large number of fishes has made the mystery more complicated.
Environmentalists believe that the fertilizers from the Gopalpur port might have polluted the sea water. Others believe the the effluent discharged by the Odisha Sand Complex of Indian Rare Earth Ltd. might be the reason for the water pollutions.
The Gopalpur Port, however, denied the charges. A senior port executive said that no fertilizer vessel had been handled by the port since April 2017. Moreover, the senior executive added, the analysis of the water samples taken from the lagoon on 26 June 2017 (a day after the dead fishes were spotted) show no chemical or fertilizer traces.
Meanwhile, environmentalists and  fishermen have  urged the government to take necessary steps to investigate and take measures to save the marine life in Gopalpur sea.