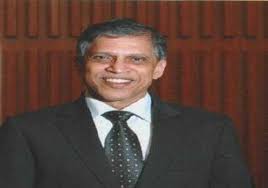 Bhubaneswar: The ­Bank of India (BoI)managing director & chief executive officer, Dinabandhu Mohapatra, emphasized that the bank is in the process of decentralization of administration with view to ensure quick decisions at local level. According to him, this would speed up credit dispensation.
The BoI as part of its decentralization of administration has  opened 112 Area Managers' Offices all over the country. On the occasion of the Ratha Yatra, sice AMOs were opened in Odisha's  Puri, Berhampur, Bhadrak, Balasore, Baripada and Sambalpur.
Dinabandhu accompanied by his executive director Atanu Kumar Das and four general managers was on a two visit of the state on Tuesday and Wednesday. The two top executives of the BoI on Wednesday attended two important conclaves-Star Connect and Star Prime Branches– for senior and middle-level managers of the bank from the states of Odisha, Jharkhand and Chhattisgarh. Over a hundred young, dynamic officers of the bank attended conclaves hosted by Bhubaneswar and Keonjhar zones of the bank.
Dinabandhu and Atanu met the captains of industries and traders of Utkal Chamber of Commerce and Industries(UCCI) and assured the entrepreneurs to support their financial need.