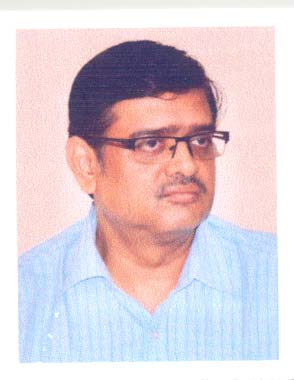 Bhubaneswar: The Odisha government has finally constituted the general council for the Odisha Sahitya Academy. While 8 members are nominated from the univesities, 30 members will represent their districts.
Jatindra Kumar Nayak from Utkal University, Dr.Debi Prasana Patnaik from Berhampur University and Naku Hansda from Sambalpur University have been nominated. The other nominated are Dr.Arabinda Giri(Fakir Mohan), Dr. Gyani Debasis Mishra(Ravenshaw ), Surendra Kumar Mishra(Sri Jaganath Sanskrit University) , Dr. Rama Kanta Singh(North Odisha), Suman Das(Utkal Culture University) .
The districts would represented by Bijayananda Singh(Cuttack), Arabinda Ray(Khorda), Gouranga Charan Das(Angul), Harish Chandra Behera(Balasore), Pradip Kumar Hota(Bargarh), Sanjaya Kumar Mishra(Bolangir),Druba Charan Ghebeal(Boudh), Abhaya Sutar(Bhadrak), Manoranjan Nanda(Dhenkanal), Phani Bhusan Nanda(Deogarh), Bipin Nayak(Ganjam), Balarama Naga(Gajapati), Akhya Kumar Rout(Jagatsinghpur), Mandakini Satpathy(Jharsuguda), Sanjukta Mohapatra(Jajpur), Jayanta Behera(Kalahandi), Bidesi Kumar Nayak(Kandhamal), Dr. Basudev Das(Kendrapada), Rama Chandra Nayak(Keonjhar), Udaya Chandra Mishra(Koraput), Nimai Charan Mohanty(Mayurbhanj), Ratnakar Das(Malkangiri), Pradip Kumar Hota(Nabarangpur), Nirmal Chandra Surdeo(Nayagada), Sushant Kumar Bisi(Nuapada), Dr. Kailash Chandra Tikayatray(Puri), Sushant Kumar Nayak(Rayagada) , Ganeshram Nahaka(Sambalpur), Purusotam Mishra(Subarnapur), Dr.Prbhat Kumar Mallick(Sundergarh).
State Archive superintendent Bhagyalipi Malla, Bhagirathi Mahasuara, Prabhakar Swain, and Sasadhar Das besides the higher education director are also memeber of the council.