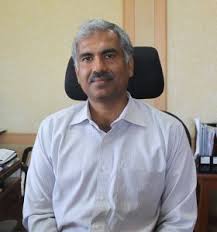 Bhubaneswar: Odisha government is going to privatize at least 10 cold storages in the state.
The cooperative minister, Surya Narayan Patro, Monday directed his officials to make the 10 cold storages under the cooperative department and sell those to private investors. He also said that steps are being taken to hand over  the 22 cool rooms, now in defunct condition, to market committees after these were made functional.
Patro was reviewing the position of cold storages in the state. There are about 40 cold storages in private and government sectors in the state with a total capacity of 1.87 lakh tonnes. The government has taken steps to set up 14 in private sector and 11 in government cooperative sector to add 1.16 lakh tonnes capacity. Moreover, private entrepreneurs are setting up another 11 storages of total 53000 tonnes capacity with bank loans.
The cooperative principal secretary, Manoj Ahuja, said that the government is encouraging private people to build  cold stroages as the state require huge capacity to preserve perishable vegetables and fruits with a view to save the farmers from distress sale of their produce during the harvest times. He said that the entrepreneurs are given 50% subsidy upto Rs 2 crore and in scheduled areas upto Rs2.80 lakh to set up cold storage.
Cooperative registrar Sashi Bhusan Padhi, horticulture director Dr. M. Muthu Kumar, Markfed managing director Biranchi Narayan Mohanty, Apicol managing director Subhendra Sekher De were present in the review meeting.