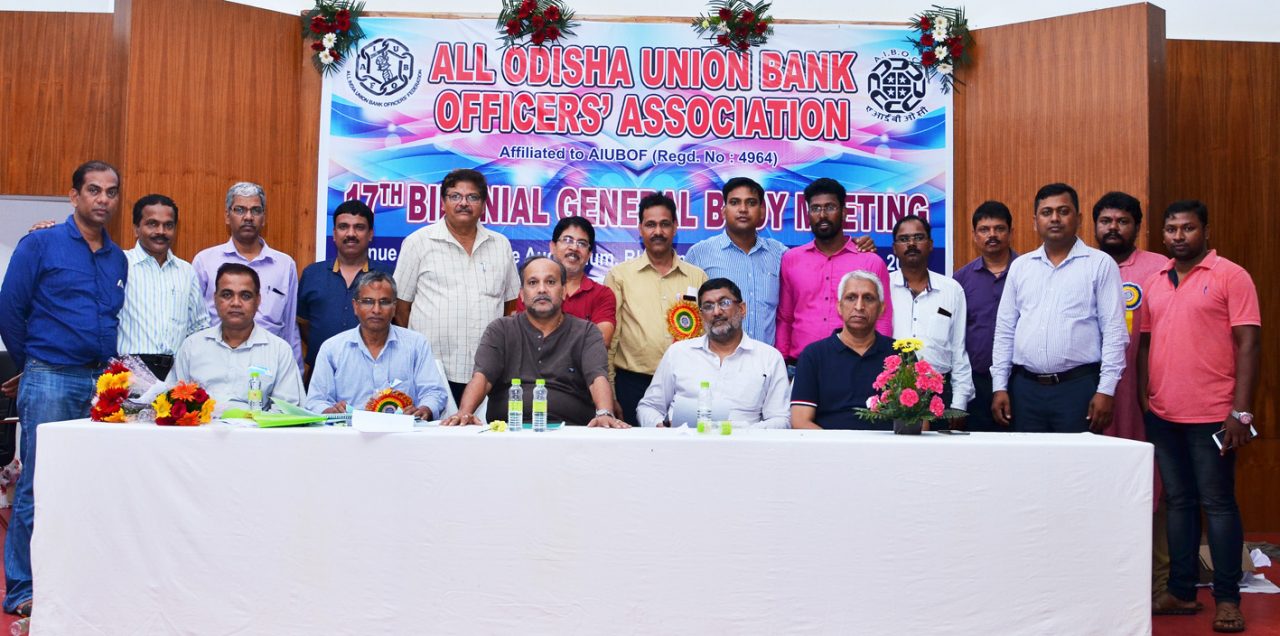 Bhubaneswar: Lingaraj Acharya has been elected as the president of the All Odisha Union Bank Officers' Association, an affiliated body of All India Union Bank Officers Association(AIUBOF).
The elections were held at the 17th Biennial Conference of the Bank, held here on Saturday.
The other office bearers who were elected at the biennial conference are RN Mallik (vice-president Bhubaneswar region), Naresh Pradhan (vice-presdient Sambalpur region),  Jatikanta Mohanty( general secretary), Anurag Mohanty(joint secretary Bhubaneswar),  Sreekanta Panigrahi (joint secretary Sambalpur ), Alok Mishra(organizing secretary Bhubaneswar), Nirmal Dash (organizing secretary Sambalpur), Bhagyarathi Sahoo(treasurer), and Gourav Kumar Sahoo(assistant treasurer). The tenure of the officer bearers are for two years from 2017-18.
The elections were conducted by chief election officer, SP Sethy, and assitant chief election officers, Sashikanta Mohapatra and GB Mishra.
The 17 Biennial Conference of Union Bank Officers' Association was graced by the Union Bank's Bhubaneswar regional head,Gurujet Singh, Sambalpur regional head, K.S Yadav,  and All India Union Bank Officers' Association general secretay,Debasish Ghosh.