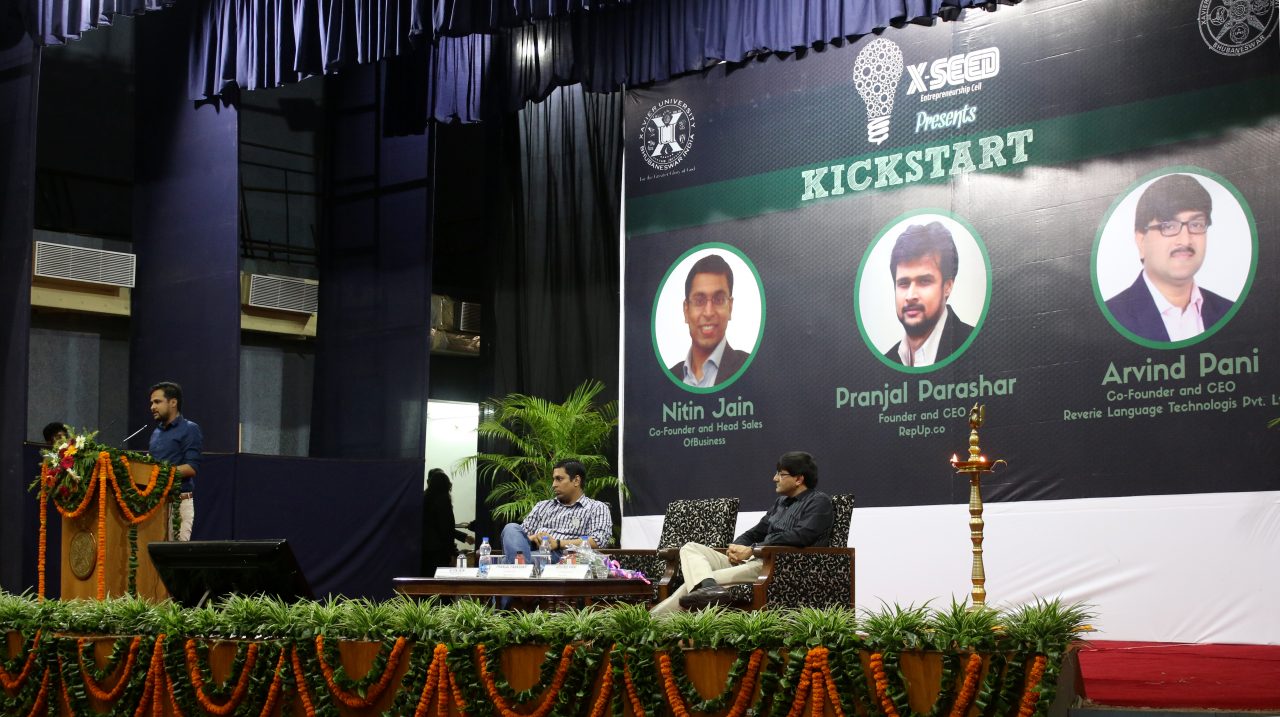 Bhubaneswar: "When trying to solve problems, ask if the problem is worth solving", said Pranjal Parashar, the founder of Repup.co, a successful start-up company.
Pranjal was speaking at 'Kickstart-Entrepreneurship Awareness Drive 2017', organised by XSeed, the idea and initiative cell of XIMB.
The Repup founder urged the B-school students not to build a product because its coll but because it would be useful for consumers. Insisting on formulating standard processes and adhering to them religiously, he stressed the fact that 80% of the success is linked with the execution of the idea. He also mentioned that we need to utilize the growing access to market, talent, and capital in our current economy.
The 'Kickstart- Entrepreneurship Awareness Drive 2017', which was held on Sunday, was addressed by Nitin Jain(Founder, OfBusiness) and Arvind Pani(Co-founder, Reverie Inc.).
Nitin Jain shared his personal mantra and the things an entrepreneur would need in order to succeed in a startup. His formula of (MR)P emphasized on the importance of mindset, risk taking, and how perseverance can enhance the startup's success exponentially. "Timing of the idea is more important than the idea itself," he advised the students.
Arvind Pani urged the students to not have a sense of entitlement."Fear is the biggest thing that prevents us from becoming an entrepreneur," he said. He also discussed key elements of a start-up like the transition from corporate to start-up environment, the importance of choosing the right co-founders, fund raising, team and culture, and most importantly, integrity."If faced with choices, then choose the most difficult choice," he advised.
XIMB Prof. D.V. Ramana said that the drive was aimed at inspiring the future entrepreneurs to shape their ideas into successful start-ups and to make the students of XIMB-XUB aware of the opportunities as well as the challenges faced in entrepreneurship. He added that entrepreneurship has actually transformed itself from the business jargons and conventional norms.  XSeed coordinator KarunadityaTripathy gave the vote of thanks.