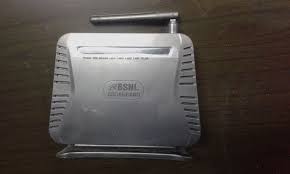 Bhubaneswar: The BSNL broadband services in the country has badly hit  due to malware attack, suspected to be a sabotage programme by one of the rival telecom companies. The modem supplied by the BSNL for the broadband services have stopped functoning due to the malware attack, sources in the BSNL said.
The BSNL offices across the country are now loaded with queries about the malfunctioning of the modelm. BSNL engineers are now busy debugging the affected modems  and loading anti-virus softwares.
A senior computer engineer of BSNL told India Whispers that the malware has been implanted in the modems supplied by BSNL by using default password by some rival telecom companies to spoil the market of the national telecom entity. Involvement of mischievous elements also could not be ruled out, the engineer said.