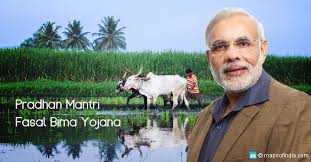 Bhubaneswar: The Odisha chief minister, Naveen Patnaik,  has urged the union agriculture & farmers welfare minister Radha Mohan Singh to extend the cut off date for registration of farmers under Pradhan Mantri Fasal Bima Yojna till August 16, 2017.
Patnaik, in a letter to the union minister on Tuesday, has stated that the state government has made elaborate arrangement to cover 25 lakh farmers including 3 lakh non-loanee peasants and 20 lakh hectares of land under the PMFBY keeping in view the instruction of Centre that 40% of the farmers population be covered under the programme. But, due to sang in the Central crop insurance portal, the linking of common service central portal (the main point for registration of non-loanee farmer) to the crop insurance portal failed and as a result of which many of the farmers could not register their name under the programme.
In view of this, the chief minister has urged the union agriculture minister, to extend the farmers registration under PMFBY programme till August 16, 2017.