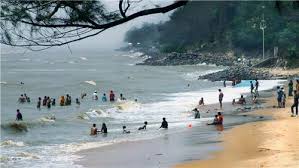 Bhubaneswar: The Odisha tourism department will host 6 road shows in Varanasi, Bodhgaya, Raipur, Mumbai, Hyderabad and Ahmedabad besides participating in events at Mumbai, New Delhi, Ahmedabad, Jaipur and other places with a view to promote and market the tourism potentials of the state.
The state tourism and culture minister, Ashok Chandra Panda, said on Wednesday Odisha tourism along with the stakeholders of the state will participate in B2C tourism fair like Travel & Tourism Fairs (TTF), Ahmedabad, Outbound Travel Market (OTM), Mumbai, South Asia Travel & Tourism Exchange (SATTE), New Delhi,
India International Trade Fair (IITF), New Delhi, Great India Travel Bazaar (GITB)
Jaipur, Federation of Hotel & Restaurant Association of India (FHRAI) Convention
and Tourism Investor's Meet. Odisha tourism being the host state, he added, the department will take full advantage of the 33rd annual convention of Indian Association of Tour Operators (IATO) and Odisha Travel Bazaar (OTB) to be held in Bhubaneswar.
The tourism principal secretary, Mona Sharma,  emphasized on the cooperation of stakeholders to explore more avenues for marketing of the tourism products. She said that the tour operators and travel agents would be cultivated to promote the state in B2B platforms.  targeted
The minister and the principal secretary along with the director tourism, Nitin B.Jawale, and other officials chalked out the roadmap for the promotion of tourism in the state at a review meeting.