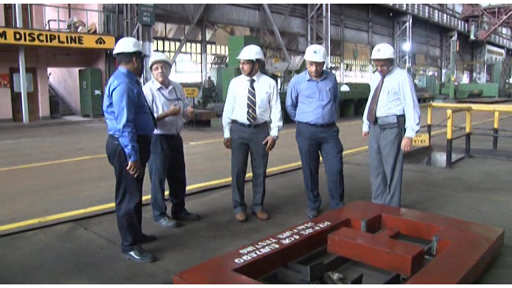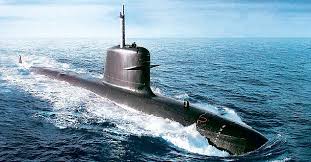 Rourkela: The Rourkela Steel Plant(RSP)  and Indian Navy are teaming up to develop special steel required for the naval defense use.
A high level team from Indian Navy comprising Commodore Amit Rastogi, Additional Director General of Quality Assurance (Naval), New Delhi, Captain Y.N. Sharma, Director (Engineering / Naval) and Captain A.K. Jindal, Officer-In-Charge Quality Assurance (Naval), Kolkata, which visited RSP, recently,  have highly appreciated the facilities at the steel plant. The team visited various production and rolling facilities as well as the Special Plate Plant (SPP) to witness the technical input of the crucial process of steel making and the heat treatment of DMR-249A grade plates through the New Heat Treatment Line. They also observed the process of final inspection of the plates before dispatch. The use of laser technology adopted by SPP on the various aspects of inspection such as surface quality, flatness & waviness of the plates was well appreciated.
"Commodore Rastogi and his team at  a meeting with  Subhendra Das, ED (Works) and other senior officers of RSP expressed their overall satisfaction and happiness over the state-of-art technology and facilities of RSP", said a spokesperson of the Plant.   
Erlier the steel making and plate rolling for this grade of plates used to be made in Bhilai Steel Plant. 
The Special Plate Plant (SPP) was set up at Rourkela Steel Plant in the year 1969 to cater to the needs of the nation's defence and research programme.  The unit is a pioneer  in the field of special steel plates; with a diverse product profile that ranges from various grades of heat treated plates of high hardness and strength to dead annealed plates of high resilience and ductility.