Bhubaneswar: DAV School and St. Joseph School of Bhubaneswar emerged as winners in the Marine Quest 2017, a quiz competitition conduced by the Marine Products Export Development Authority(MPEDA) of union ministry of commerce, here on Saturday. While DAV School bagged the 1st and 2nd prizes, the St. Joseph School students got the 3rd prize in the competition. The winner team would now proceed to Kochi for national competition under MPEDA sponsorship.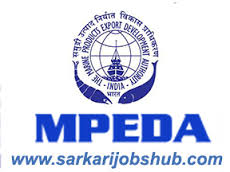 UC Mohapatra, the joint director of MPEDA said that it is an initiative to create awareness about the seafood world, a fledgling sector,  at the school level. Seafood exports from Odisha currently is worth about Rs2300 crores, is a focus sector under IPR2016 and expected to grow to almost Rs 10,000 crores by 2022.
The Quiz was conducted by  Utkal Chamber of Commerce & Industry (UCCI) director general, Rajen Padhi. More than 33 teams of different schools from Bhubaneswar participated in the quiz. .