Bhubaneswar: Human resources experts like Maharana Ray, general manager HR-Bajaj Auto, Ankita Poddar, HR business partner-Amazon, and Swati Yadav, CHRO-HFCL, addressed the "Kshitij 2017", the national level HR summit organized by Xavier University, here on Friday. The HR association of the university, XIMAHR and the Xavier School Human Resources Management(XSHRM) were the host of the summit.
The speakers stressed the need to address the growing phenomenon of Gig Economy, accompanies by the demands and challenges faced whiel working with a contingent workforce.
Swati Yadav introduced the concept of gig economy by taking specific examples of Uber & AirBnB. Stressing on the importance of transformational & evolutionary HR, she stressed on how professions which deal with the human touch in gig economy, viz. educators, innovators, researchers, etc. would play a key role; and their participation in the economy might increase by 20,000 times. "The need of the hour would not be employee value proposition, but contingent employee value proposition", she prophesied. She touched on the challenge of security protocol and statutory compliance at workplaces dealing with contingent workforce.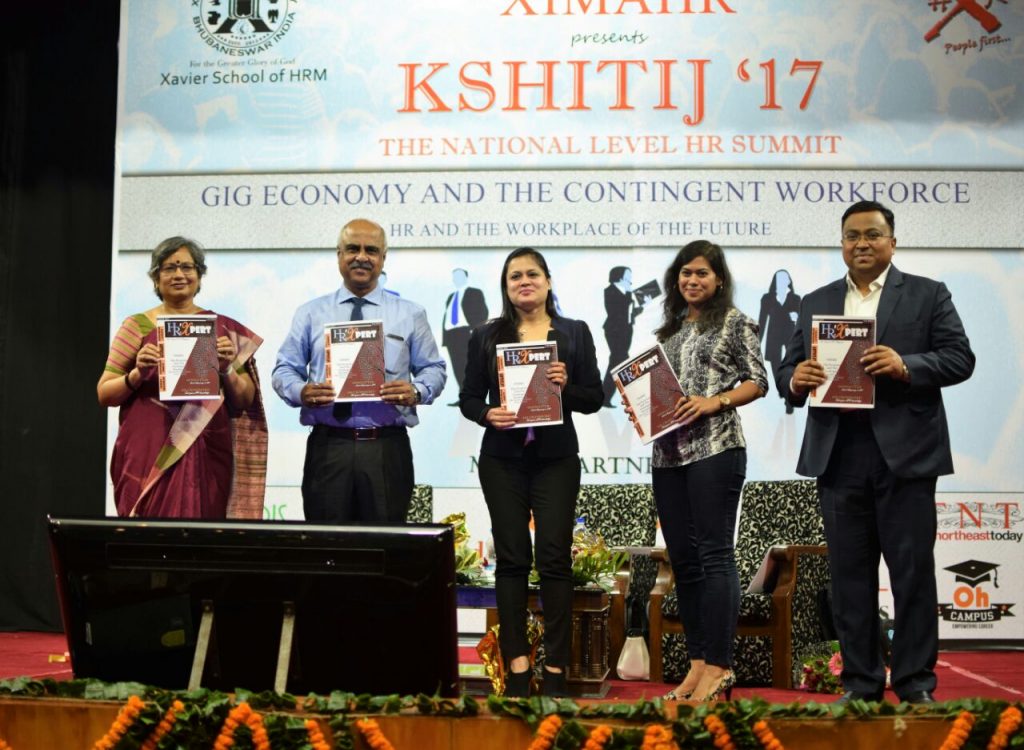 Ankita Poddar focused on the 'Dark side of the Gig Economy'. Her major area of concern was lack of focus on the worker's part due to multiple commitments, which might lead to loss in their mind space to bolster innovation. She also emphasised how the worker's "Right to Fail" might be taken away by organisations, who would be looking for immediate and effective results. She spoke about the anxiety faced by the contingent workforce in the Gig economy due to lack of job security. "While we have been stressing on reducing stress at workplace, are we ready to introduce a new lifestyle disease?", she mooted.
Maharana Ray, who said that the "gig" might be the new buzzword, however the concept existed in the Indian workforce for over 50 years. His advice to the students was to focus on Strategic Differentiation, i.e. being a specialist and creating personal brand equity, Lean Operations, i.e. to look at things minutely and to focus on one's strengths, being performance oriented and getting one's basics rights, and to be adaptive by creating one's own future. "Innovate, Improve, Invent, Focussed, Fearless, Fun, Fail Fast, Learn Fas, were his wise words to the participants of the conclave.
On this occasion awards were presented to the winners of India Article Writing Competition participated by top B-Schools of the country like  IIM Trichy, SCMHRD, and MDI. The winner's award was presented to Swapnila Moharana and Manvendra Singh of XISHRM, and the runners up certificate to Abhishek Singh of IIM Trichy.
The moderator of the event was assistant professor, SasmitPatra. The event was conduced by dean professor SnigdhaPattnaik and professor MousumiPadhi.