Bhubaneswar: The Odisha government Monday demanded that plates and cups made out of Sal/ Saili leaves,  Sabai grass ropes, and handicraft items be exempted from GST. Currently, these items have been attracting 18% GST.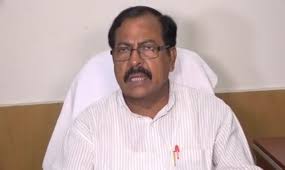 The state finance minister, Sashi Bhusan Behera, in a letter to the union finance minister and GST Council chairman  Arun Jaitely on Monday, has stated that the leaf cup-plates were exempted from duties under VAT regime. Even Central Excise Duties were not levied on these items. So, in principle it should not have been covered under GST. As the making of cup-plates out of Sal/Siali leaves provide livelihood to tribals and it is an environment friendly activities, these items were exempted from taxes. But under the new GST regime, these items attract a whopping 18% tax ( 9%CGST+9% SCST) as per serial no. 453 of Schedule-III Goods which are not specified in Schedule I,II,IV,V or IV.  However, in the third phase of GST list these items have been included in 18% GST slab with 9% SGST and 9% CGST. He urged the GST Council chairman to exempt these items from the GST purview in the next meeting of the Council.
Similarly, he has urged the Council chairman to exempt handicraft items from GST purview. Currently, 12 and 18% GST are levied on items like stone carving, wood work, patta chitra, applique works, palm leaf itching, brass and Dhokra works, bell metal articles, terracotta crafts, Santal and Sura paintings. Stating that these goods were  neither attracting VAT nor Excise duties in pre GST regime, the Odisha finance minister has urged Jaitely to bring these items under exempted list.