Bhubaneswar: Kalinga Utkal Express train would resume services from Puri from Tuesday and from Haridwar on August 25 after remaining cancelled for a day due to derailment near Khatauli in Uttar Pradesh, said the East Coast Railway (ECoR) spokesperson. The train will run as per the timing, composition and stoppages scheduled for the trains, added the spokesperson.
"The services of 18477/18478 Puri-Haridwar-Puri Kalinga Utkal Express from Puri tomorrow and from Haridwar on August 25," said the spokesperson. The services of the pair of train cancelled due to derailment of the Haridwar bound Kalinga Utkal Explress near Khatauli in Muzaffarnagar district of Uttar Pradesh on August 19, added the spokesperson.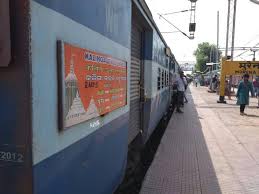 The accident due to the derailment on Saturday killed over 22 people and injured nearly 156.