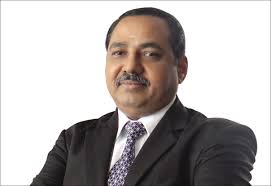 Bhubaneswar: The CEO of Aditya Birla Sun Life AMC,  A. Balasubramanian, Saturday said that Odisha's contribution to India's mutual fund market is only 0.84%. The state's contribution is Rs 17,160.86 crore while the total size of the market is Rs20,42,165.57 crore.
Stating that Odisha has lot of scope for the growth of the mutual fund market, Balasubramanian said his comany is focusing on the state for expansion of its business. "The company remains committed to take our products and services to a greater number of investors here," he said.
The CEO said that the Bhubaneswar region shows interest in equity mutual funds . Stating that SIP has emerged as the preferred route to invest in equity, he said the average ticket size in SIP has increased. The investors in the region are keen on long-term wealth creation, he added.
Birla Sun Life AMC, a joint venture company of Aditya Birla Capital Ltd and Sun Life Financial Inc of Canada, is proposing to come up with a bank exchange traded fund (ETF). The CEO said that the company has approached the SEBI for approval to launch Bank ETF.