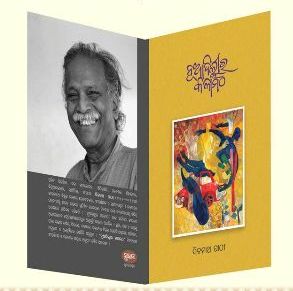 Bhubaneswar: 'Nua Dilli Ra Kalamatha', a autobiographical book of famous artist Dinanatha Pathy was released, here on Sunday.
Published by Srujan publications, the book is about the life of Pathy when he was the secretary Central Lalit Kala Academy at Delhi, said Sudhir Kumar Maudamani, publisher of the book. According to him, the book is a documentation of a very important period of life of Pathy.
The book was released at meeting organized to pay rich tribute to the great artist. Gyanpith award winner poet Dr.Sitakanta Mohapatra, linguist expert Dr.Debi Prasanna Patnaik, eminent poet Rajendra Kishore Panda, professor Jaindra Kumar Nayak, economist Basudev Sahu, former vice chancellor of BPUT, Omkar Nath Mohanty, poet and  editor of Sisir magazine, Sunil Prusty, and Durga Charan Satapathy paid rich tribute to Pathy. They said that Pathy has played a significant role in introducing Odisha's art, culture and literature in the country and abroad. He had established himself as a accomplished artist, art researcher, literature, critique and organizer, they said.
The meeting was presided over by eminent poet Surya Mishra and conduced by poet Rakhak Nayak and Anya Anurupa.