New Delhi:The premier global beauty and wellness brand, VLCC, and leading Saudi business house and healthcare services and products player, Cigalah, Sunday announced a strategic partnership to launch VLCC Wellness centres in the Kingdom of Saudi Arabia (KSA), starting with Jeddah.
VLCC will be setting up 6 state-of-the-art Wellness
centers in the Kingdom with an investment of AED 30 million in next three years. The Jeddah centre is scheduled to open by November this year.
Keeping in view that the Kingdom of Saudi Arabia has one of th
e highest prevalence rates of overweight and obesity in the world, even in children, the VLCC centres would focus on addressing this acute health problem of the country.
"VLCC Wellness centres for some time now and look forward to working to address the issues of obesity and overweight, which – in KSA too, as in most parts of th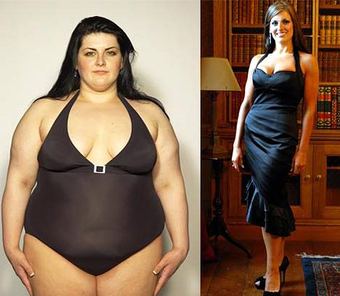 e world – is increasingly become a public health hazard," said the VLCC group chairman Mukesh Luthra.
As per a survey released by Lancet in 2016, the Kingdom of Saudi Arabia is the third most obese nation in the world, after Malta and Switzerland. Some of the reasons for overweight and obesity are unhealthy eating habits, sedentary lifestyles and lack of physical activity or exercise. According to a report by the Department of Basic Sciences, College of Science & Health Professions, King Saud bin Abdulaziz University for Health Sciences (KSAU-HS), Riyadh, the rate of obesity is continuously increasing and the overall obesity will increase to 41% in men and 78% in women by 2022 in Saudi Arabia. The report also states that a higher number of males are overweight while obesity is more prevalent in females.
Luthra said VLCC Wellness centres in Saudi Arab will be equipped with the latest US-FDA and European-CE standard compliant appliances and will offer the very latest in scientific weight management programs, aimed to improve the overall wellness index of the VLCC customers in the Kingdom, through non-invasive, dietary modification, behaviourial modification and physical activty-based solutions.
Luthra said, "Cigalah Group is one the most well known brands in healthcare domain in the region and we are confident that this association will help catapult our growth in the region and make us clear leaders in the beauty and wellness space in the Kingdom of Saudi Arabia in the times to come."
"Beauty is one of the fast growing industries in the Kingdom of Saudi Arabia, which accounts for 41.6 per cent of the MEA beauty market, with consumers having spent US$4.8 billion on beauty products last year. With the increasing importance of special occasions and weddings, that are a multi- billion industry growing at 12% annually, this market is expected to continue its rapid growth in the foreseeable future."
He said VLCC's entry into KSA will further strengthen its position in the Gulf Cooperation Council (GCC) region as it is now operating 20 Wellness centres across UAE, Oman, Bahrain, Qatar and Kuwait. VLCC has also been selling its range of skin care, hair care and body care products across GCC and launched these products in KSA in 2014, which are available in leading retail chain stores across the country.
Cigalah group director, Abdullah Yaser Naghi, said " We look forward to working closely with VLCC and making the residents of Saudi Arabia healthier and fitter."