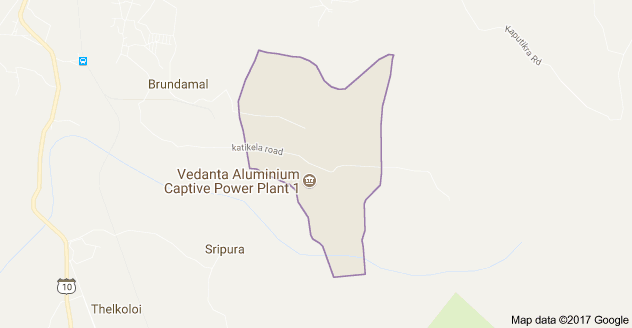 Bhubaneswar: Vast farm land in and around Vedanta Aluminium plant at Bhurkhamunda in Odisha's Jharsuguda district inundated as the company ash pond wall collapsed Monday night. While the ash slurry damaged standing paddy crop in nearby village Katikela, it polluted the Bheden river.
Angry villagers affected by the ash pond inundation Tuesday protested in front of the Vedanta Aluminium plant at Jharsuguda demanding compensation for the crop loss . The villagers locked the main gate and did not allow the workers to enter into the plant.
Jharsuguda collector has ordered for a joint probe into the incident and assessment of the damages by revenue, agriculture and the pollution board officials.
Reports reaching the state pollution control board said that the wall of the Ash Pond No.2 of  the plant collapsed at about 9 pm causing a wide breach in the ash pond. Over 100 acres of land have been affected due to the ash slurry indundation.
Tension is mounting in the area as the slurry is entering into the village and the Ash Pond No.3 is showing cracks threatening slippage of ash slurry into the nearby areas.