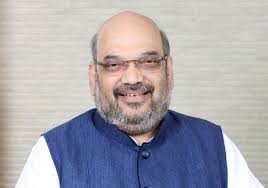 Bhubaneswar: Unable to tarnish the image of the ruling BJD supremo Naveen Patnaik and failed to match his popularity,  the BJP seems to have changed its strategy for Odisha. The saffron party is now seriously planning to strengthen its base at the grass- root level.
The saffron party has realized that it has to change the ground reality to give a fight to the deeply entrenched BJD in the state in the elections, which is due in early 2019 but expected to be held early.
The party, meanwhile,  has appointed 200 full timers to work for the party with an eye on the forth coming Lok Sabha and Assembly elections. For the full timers, 200 motorcycles have already arrived in Bhubaneswar. Besides the motorcycle each full timer would be given a Rs8000 subsistence allowance per month.  The full timers would reside in their designate Lok Sabha or Assembly constituencies and report the political developments.
Under the 'Mo Booth Majbooth ' programme each leader would be entrusted 9 booths. The leader will be responsible for membership drive.
Meanwhile, technology has been put in place to send the message of Prime Minister Narendra Modi and Amit Saha to each of the voters at booth level.
With the visit of the party president Amit Saha in the second week of September, the BJP is planning to launch its preparatory activities for the elections.
Saha, who would be here on September 6,7 and 8, would meet  media personalities, intellectuals, spiritual gurus. He would also meet the party's district presidents and  Zilla Prabharies. What is however, important is that the national president would meet over 75,000 Mandal Committee members of BJP on September 8 at Janata Maidan in Bhubaneswar. This would be for the first time the Mandal Committee members are going to have an exclusive meeting with the BJP national president. BJP observers believe this meeting will certainly energize the Mandal Committee members. (There are 61 committee members in each of the 1001 Mandals of BJP in the state. For BJP party each Zilla Parisad zone or each urban local body ward is a Mandal) .
For all practical purposes, the BJP is closing in on Dharmendra Pradhan to be sole in-charge of election preparation and campaign in Odisha. Pradhan would be the face of BJP in the state. The union petroleum minister is now supervising the Rs 7 crore project to make Saha's visit to the state a big success.