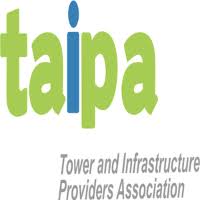 Bhubaneswar: The Odisha Mobile Towers, OFC and related Telecom Infrastructure Policy-2017 is going to be a role model for other states in the country.
Appreciating the Odisha's Policy, the Tower and Infrastructure Providers Association (Taipa)  has urged other states to adopt it. Stating that the Policy is comprehensive, the Taipa said that the provisions of time-bound approvals and minimum charges for setting up of towers will help telecom infrastructure in the state to grow in the next 15-20 years.
Odisha Policy, announced in September 2017,  has made it mandatory that local authority will have to issue permit for installation of mobile towers within 60 days of receiving application from the company in case there are no disputes. In case the application is rejected, the local authority will have to inform the company within seven days of disaaproving it along with reason. As per the policy, firms are required to pay one time permission charges of Rs 10,000 for installing mobile towers on ground or on the rooftop in urban area and Rs 5,000 for rural area. The Odisha government has allowed mobile tower companies to install ground base in government premises for paying charges in the range of Rs 100 to 300 per square feet in urban area. Besides, it has prescribed no charges for mobile towers mounted on vehicles. Companies putting up tower in vehicles  only need to inform about the tower before 15 days of installation.
"Other states should learn from Odisha," said the Taipa director general, Tilak Raj Dua. Tower installation charges are very high in states like Punjab, and Maharashtra, he said adding that the charges range between Rs 50,000 to Rs 5 lakh besides rent.