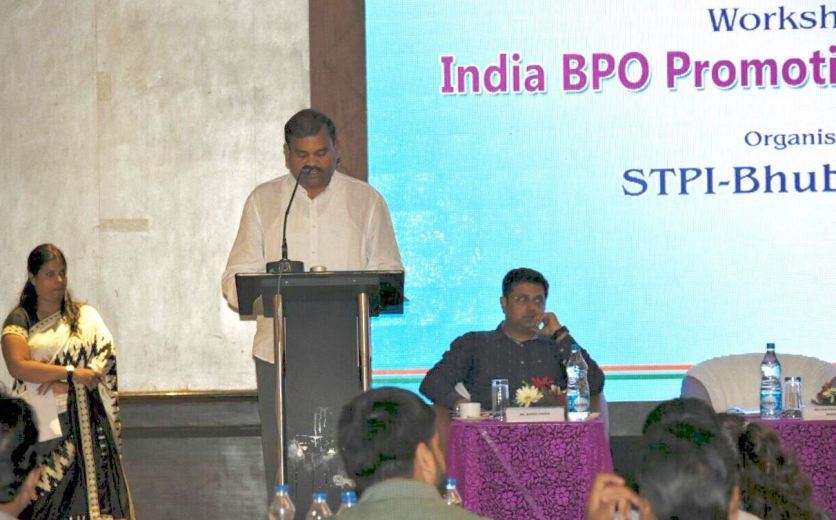 Bhubaneswar: Odisha minister for Electronics & IT (E & IT), Chandra Sarathi Behera, Monday urged the BPO/ITES companies to take advantage of government of India's India BPO Promotion Scheme (IBPS) and establish more number of seats in the state.
Addressing a workshop on IBPS, organised by STPI,Bhubaneswar, here on Monday, the minister said that the prospective companies should participate in the bidding as the government of India has already floated the fifth round of RFP inviting companies to set up BPO/ITES operations in states.
The workshop was organized to create awareness among IT/ITES/BPO industries about the government of India incentives for IBPS. The workshop was also graced by the Odisha's E & IT secretary Ashok Meena, and STPI, Bhubaneswar director Manas Panda.
Envisaged under Digital India programme, the IBPS with an outlay of Rs 493 crore seeks to give incentives to the industries for establishment of 48,300 seats in respect of BPO/ITES operations across the country.  Odisha has been allocated 1900 seats under India BPO Promotion Scheme (IBPS). Companies like Tatwa, Nexgen, Lalani/Somyashree, Ruralshores, Luminous, Infoways, Hari Telematics, Silicon Tech Lab, BPO Convergence have already established more than 1000 BPO seats under IBPS in Odisha.
Under IBPS the incentives given to industries are: the grant upto 50% expenditure incurred on BPO/ITES operation towards capital expenditure (Capex) and or operational expenditure (Opex) with upper ceiling of Rs 1 lakh/seat, existing BPO operations approved under IBPS can expand in the same location, can set up minimum 50 seats in two locations in a state subject to minimum overall 100 seats, special incentives towards employment of women and special enabled persons, incentive for generating employment beyond target and wider dispersal within state including rural areas, encouragement for local entrepreneurs, and special consideration for hilly states Himmachal Pradesh, Uttarakhand and J & K.