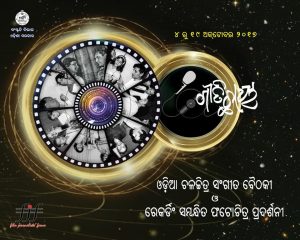 Bhubaneswar: Geeti Chhaya, the fortnight long exhibition of rare photographs that depicts the history of Odia filmy music got off on Wednesday.
The state culture minister, Ashok Panda, inaugurated the exhibition, organised by Film Journalists Forum(FJF) at State Museum in the city. The culture secretary, Manoranjan Panigrahi, culture director Amerendra Patnaik, singer Trupti Das, Pranab Patnaik, Laxmikanta Palit and lyricist Devdas Chotray were present.
"The purpose of the exhibition is to expose the visitors to the Odia film music making over the years", said Surya Deo, who has conceived this programme. He said that the exhibition goes with a background music to bring an ambiance of the period.