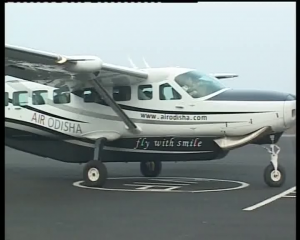 New Delhi: The Central government's UDAN scheme has failed to take off.
The union civil aviation ministry's Under the Ude Desh Ka Aam Nagrik (UDAN) or Regional Connectivity Scheme(RCS) aims at making flying affordable to the common people with fares capped at a subsidised rate of Rs2500 per hour of flight, and also improving air connectivity to tier-2 and tier-3 cities. Th Five airlines were awarded 128 routes during the first round of bidding for the RCS in March, 2017. The carriers were given six months time to start operations. Only 15 of the 128 routes have been operationalised so far even though the deadline expired on September 30, 2017. Air Odisha and Air Deccan, which have been bagged the maximum number of routes of 50 and 34 respectively, have failed to start operation even though the deadline came to an end last month. The other three airlines — Alliance Air, SpiceJet and Trujet — though have started their RCS operations, but yet to cover all the routes.
With a view to make the UDAN scheme operational, the civil aviation ministry has called a meeting  of various stakeholders including Airport Authority of India, the director general of civil aviation and the airlines. In the first round two airlines ,Air Odisha and Air Deccan, have been invited to the meeting .
"We will explore the possibility of making them to operate on the routes allotted to them ," said a ministry official to reporters. " We may give them a new deadline and get their commitment", the official added. According to him, there would discussion about how many stations could not be connected due to delays on the part of airlines as well as airports not being prepared for flight operations. In the latter case, airlines will be extended some concessions.
Air Odisha and Air Deccan have between them six 19-seater Beachcraft B-1900D aircrafts to begin operations.
The second phase bidding for regional routes have started in August and the names of successful bidders would be announced by November, 2017.