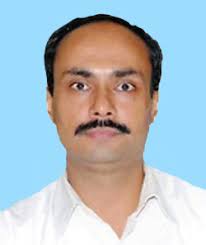 Bhubaneswar: Odisha's AT & C loss in LT lines has reduced by 5% in 2016-17.
At a review meeting of the state energy department on Monday  it was disclosed that while the AT & C(Aggregate Technical & Commercial) loss has been reduced by 5% in 2016-17, it has gone down by 1.5% during the first three months of this fiscal.
The state chief secretary, AP Padhi, who chaired the review meeting, directed the discoms to reduce the AT & C loss by 7% during the current fiscal.
The state energy secretary Hemanta Kumar Sharma said that billing and collection has improved after introduction of performance based incentive system. Mobile-phone-based billing system, receiving payment of power bills at post offices, installation of POS machines in counters of all discoms and digital payment gateways are a few initiatives taken to improve performance.
Sharma also informed the meeting that the state will complete rural electrification by the end of December 2017.  He said that out of 3,474 un-electrified villages, 3150 have been connected with power supply.  He assured that the remaining 324 villages would be covered by December, 2017.