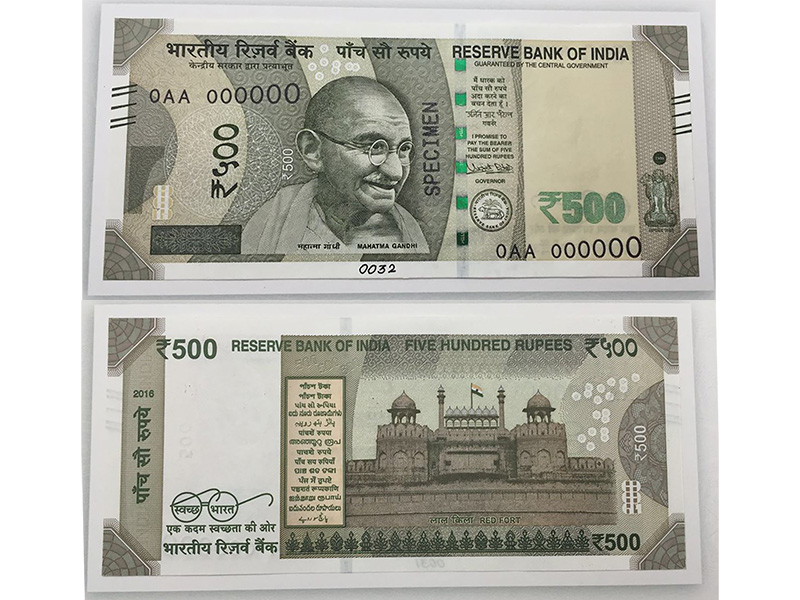 Mumbai:How the Swachh Bharat logo and the message Ek Kadam Swachhta Ke Aur on Rs 500 and Rs 2000 notes appeared is a mystery. The Reserve Bank of India (RBI) is refusing to divulge the details of a decision to put he logo of Prime Minister Narendra Modi's pet project citing security reason.
Modi had on October 2 2014 launched the Swachh Bharat mission with Gandhiji's iconic spectacle as its logo.
Refusing to part with the copy of guidelines on printing of advertisement on notes, the central bank has said, "The information on form, material, design and security features of bank notes, other than available in public domain, is exempt from disclosure in terms of Section 8 (1) (a) of the Right to Information (RTI) Act, 2005." The Section bars "information, disclosure of which would prejudicially affect the sovereignty and integrity of India, the security, strategic, scientific or economic interests of the state, relation with foreign State or lead to incitement of an offence".
As per Section 25 of the RBI Act, 1934, the design, form and material of bank notes shall be such as may be approved by the central government after consideration of the recommendations made by central board of the RBI.