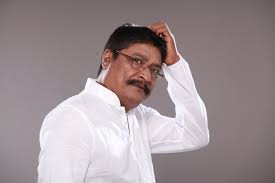 Bhubaneswar: Mimansa, the Odia film produced by Soumya Ranjan Patnaik has bagged three Odisha State Film Awards. The film has got awards in the best best actress, best supporting actor and best play back singer categories.
The 28th Odisha State Awards, which is being conferred by the state culture department, were announced, here  on Monday. The awards would be presented to the winners at a function later.
While Lipi(Sangita Mohapatra) will get the best actress award, Minaketan Das will get the best supporting award posthumously. Mahalaxmi Iyer  will be conferred the best play back singer award.
Chini was judged as the best film and Ajay Raht as the best director for the movie Namard. Samarehs Routray will get the best actor award for Namard.
Veteran singer Pranab Patnaik will receive the lifetime achievement award– Jayadev Puraskar– for his contribution to the Odia film industry.
Popular actress of yesteryear Maheswata Ray bagged the best supporting actress award for her role in Dele Dhara Katha Sare, Chittaranjan Tripathy as best comedian for Love You Jessica, Goodly Rath as best music director for Tu Kahibu Na Mu and Sasank as best male play back singer for Tu Kahibu Na Mu. Tithirupa Bahidar has got the best child artist award for film Chinni.
Best cinematographer Dilip Ray of Chinni , editing Sukumar Mani of Love You Jessica, lyricist Subrata Swain of Agasthya, screenplay Dilip Kumar Choudhury (Love You Jessica), art director Deben Amat( Chinni), sound recordist Subash Sahu(Minansa), dilogue Dilip Kumar Choudhry( Love You Jessica), dress designer Santosh Kumar Dalai( Mimansa), make up Samresh Pal (Tu Kahubu Na Mu), choreographer Bobby Islam(Chinni), and special jury award Bijit Bag (Namard) .
Awards were announced for 27 categories.
Under the chairmanship of Bipin Bihari Mishra jury member Dolagobinda Rath, Surya Deo, Saileswar Nanda, Subas Das, Sirsananda Daskanungo and Gita Patnaik selected the cinema personality for the 28th State Odia Film Award-2016.