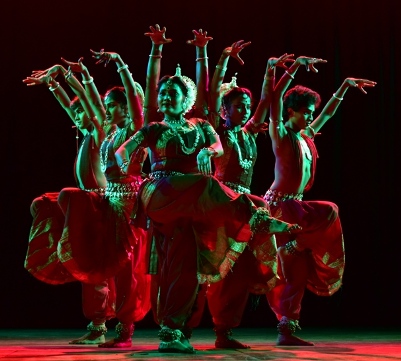 Bhubaneswar: Aparupa Chaterjee and her troupe from US  spell bound the audience of the International Odissi Dance Festival, which entered third day on Thursday. The troupe presented group dance  'Bande Materam…'
The Festival on third day featured some of the finest artists from US, Mumbai, Delhi, Bangaluru and Odisha.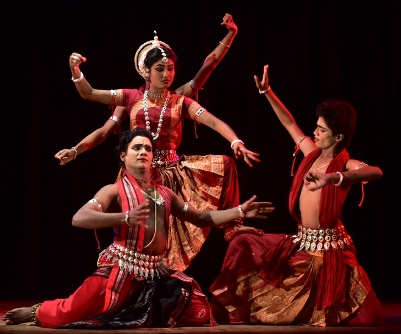 In solo, Sansmita Patnaik from US, Manaswini from Mumbai, Anisha Anukampa from Bhubaneswar, Sugyani Mohapatra from Cuttack, Pragyan Ghose from Delhi, enthralled the audience. Moon Moon Singh and Swapna Dutta enacted Abinaya on song 'Sumanaku Kali Mana, Jamunaku Jana' based on Raaj Mishra Khamaj and Taal Rupak in duet.  Sakhigopal Dance Academy students presented 'Bana Durga'
Evening session Paridhi Josi from Bangaluru, Devi Basu from Mumbai, and Pabitra Kumar Pradhan, Sangita Biswal, Saswata Josi, Anjali, Saroj Kumar Sahoo, Arpita Pani performed solo while duets were presented by  Dusmanta Maharana & Tagori Gaan, and Mita Das & Adyasha Mishra. The students of Guru Kelu Charana Mohapatra Odissi Research Centre(GKCM) presented a group dance.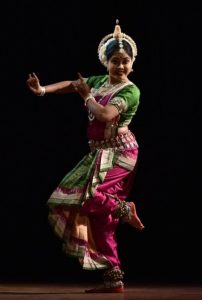 Eminent Odissi dancer Minati Mishra, Aruna Mohanty, Guru Ratikanta Mohapatra, Ratna Roy, Guru Dhaneswar Swain, Guru Durga Charan Rangbir,  GKCM chief exectuvite Sangita Gosain, vice chancellor of Utkal Culture University, Komalakanta Mishra . Mrutunjaya Rath compared the programme.