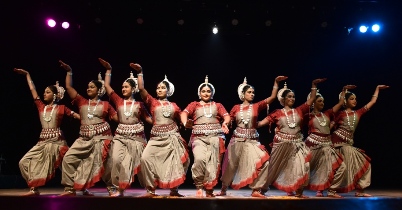 Bhubaneswar: Odissi dancers from US, Japan, New Delhi, Bangaluru, Kolkata enthralled the audience on the second  day of the International Odissi Dance Fesitval, here on Wednesday.
Haru Yamazaki from Japan presented Mangla Charan and Kali Vandana in raag Malkaush.  From her country Tamami Tanabe performed Sthai Nrutya.  Alesha Mishra from US gave Abhinaya on ancient song 'Radharani Sange Nache Muralipani'.
The morning session was enriched by the Odissi presentation of  Nibedita Mohapatra from Delhi, Debendra Nath Behera from Rayagada, Saswati Sahoo and Dipti Ranjan Baral,  Ghanashyam Behera, and Subhashree Subhasmita Nayak. Duets were presented by Geetanjali Moahaptra and Daisi Sahasama, and by Tamanna Patra and Pinaki Das. Pragya Dance Academy enacted dance drama 'Dasamahabidya'.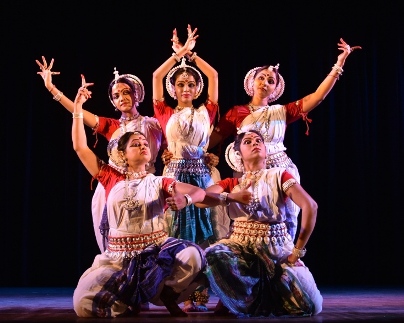 Solo by Sushree Subhojyoti Rout of Dhenakanal, Indrani Malla, Rosalin Sundaray, Arpita Swain from Puri, Jyaganadatta Pradhan, and duet by Binayaka Jena and Akhankhya Dash were featured in the after-noon session.  Asish Das and troupe and  Ashok Das and troupe presented Abhinaya 'Anuchintana' and 'Devi' respectively.
The evening session started with 'Suryastaka' based on Raag Bairagi and Taal Jati by Bina Ray from US.  Nibedita Deo from Kolkata, Abhaya Lakshmi from Bangalore, Shibani Parija from Cuttack, Naba Kishore Mishra, Sridatta Bhola, Amrita Pati and Biswabhusan Champatiray from Bhubaneswar gave scintillating performances.   duet by Bichitra Behera and Sriradha Pal, and  by Sonam Panda and Manaswani Das and group dance by Jyoti Srivastav and Troupe were other notable presentation of the session.
The three sessions were graced by Guru Nityananda Mishra , Guru Ratikanta Mohapatra, Sangita Gosain, Manoj Joshi, dance critiques Shyama Hari Chakra and Kedar Mishra.  The programme was conducted by Srinivas Ghatuwari.