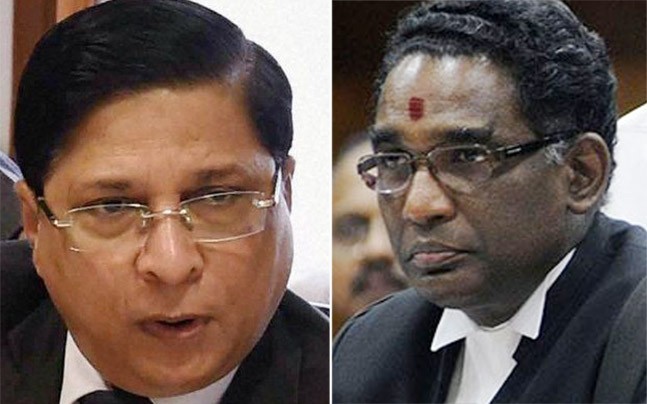 New Delhi: In an unprecedented move, four senior judges of Supreme Court Friday held a press conference on varius relating to the apex court judiciary. The judges expressed their displeasure over the administration of the apex court.
Justice J Chelameswar, the second senior most judge, along with justices Ranjan Gogoi, M B Lokur and Kurian Joseph told media persons that the administration of the apex court is "sometimes not in order" and many "less than desirable things" have taken place.
"Sometimes administration of the Supreme Court is not in order and many things which are less than desirable have happened…," said justice Chelameswar at the press conference called at his Tughlaq Road residence here.
The judges said that they had to come to the press as the chief justice of India remained silent on their letter written to him two months back pointing out the malfunctioning of the court administration. Even the judges met the CJI on Friday morning before meeting the press.