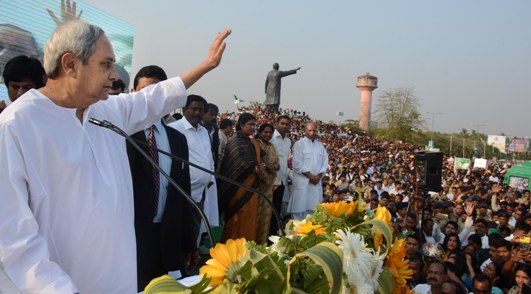 Bhubaneswar: "I dedicate the Ideal Chief Minister award to my dear people of the state. I am indebted to your love and affection. "
This is how the Odisha chief minister, Naveen Patnaik, responded to the rousing welcome given to him on his return at the airpot, here on Monday. He urged the people to work hard to make Odisha the 'number one state" in the 'country.
The 'Ideal Chief Minister' award was conferred on him by the IMT-World Peace Univerity of Pune on Sunday. He received the Award from former president Pratibha Devi Patil at the 8th Bharatiya Chhatra Sansad organised by MIT at Pune.
Patnaik's party – the BJD had organised a special programme at the airport to welcome him. Thousands of people including ministers, MLAs and MPs of the ruling party participated in it.