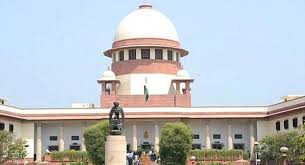 New Delhi:The supreme court Monday directed the Centre to take steps for appointments to various tribunals in the country.
"The issue of vacancies have to be addressed on an urgent basis as tribunals have to be manned," the apex court said while  hearing a clutch of petitions challenging the constitutional validity of the Finance Act 2017 and the rules under it to regulate issue like appointment and tenure of members of tribunals.
A three-member bench comprising of chief justice Dipak Misra and justices A M Khanwilkar and D Y Chandrachud asked attorney general K K Venugopal, representing the Centre, and senior lawyers like Arvind Datar and C A Sundaram, appearing for the petitioiners , to sit together and make an "interim arrangement" to deal with appointments in tribunals in view of the fact that the new law and the Rules are under challenge before it.
The bench posted the matters on February 2 when it may finalise the interim arrangement to deal with the appointments till it finally decides on the validity of the new law and the rules, which govern the affairs of the panels including the National Green Tribunal (NGT) and the Central Administrative Tribunal (CAT).
During the hearing, the counsel for petitioners, including Congress leader Jairam Ramesh and NGO Social Action for Forest and Environment, said the issue was whether Parliament can delegate its rule-making powers to the executive and can those rules undermine the power of judiciary in making appointments to the tribunals.